Written and Published by Worcester Business Journal
By Grant Welker – Almost six years after the Menkiti family bought its first downtown Worcester property, residents will soon be moving into a new housing site in an old YWCA the family's development firm has renovated.
The new development, called Chatham Lofts, brings 24 apartments to a six-story building off Main Street a short walk from the Hanover Theatre, a part of downtown just south of City Hall city officials have prioritized for new development and investment.
Chatham Lofts is roughly two-third complete, with plans for an opening to residents around April. Pre-leasing marketing has begun in the past few weeks.
The Menkiti Group, a Washington, D.C., property developer, bought the Chatham Street site in April 2015, spending $800,000 on a deal that didn't make big news at the time. Four years ago, Ifeanyi Menkiti, a Wellesley College professor, bought the former Shack's men's clothing store building at Main and Mechanic streets. The idea then was for a cultural center to complement his art endeavors in Cambridge, including the Grolier Poetry Book Shop in Harvard Square, which he bought in 2006.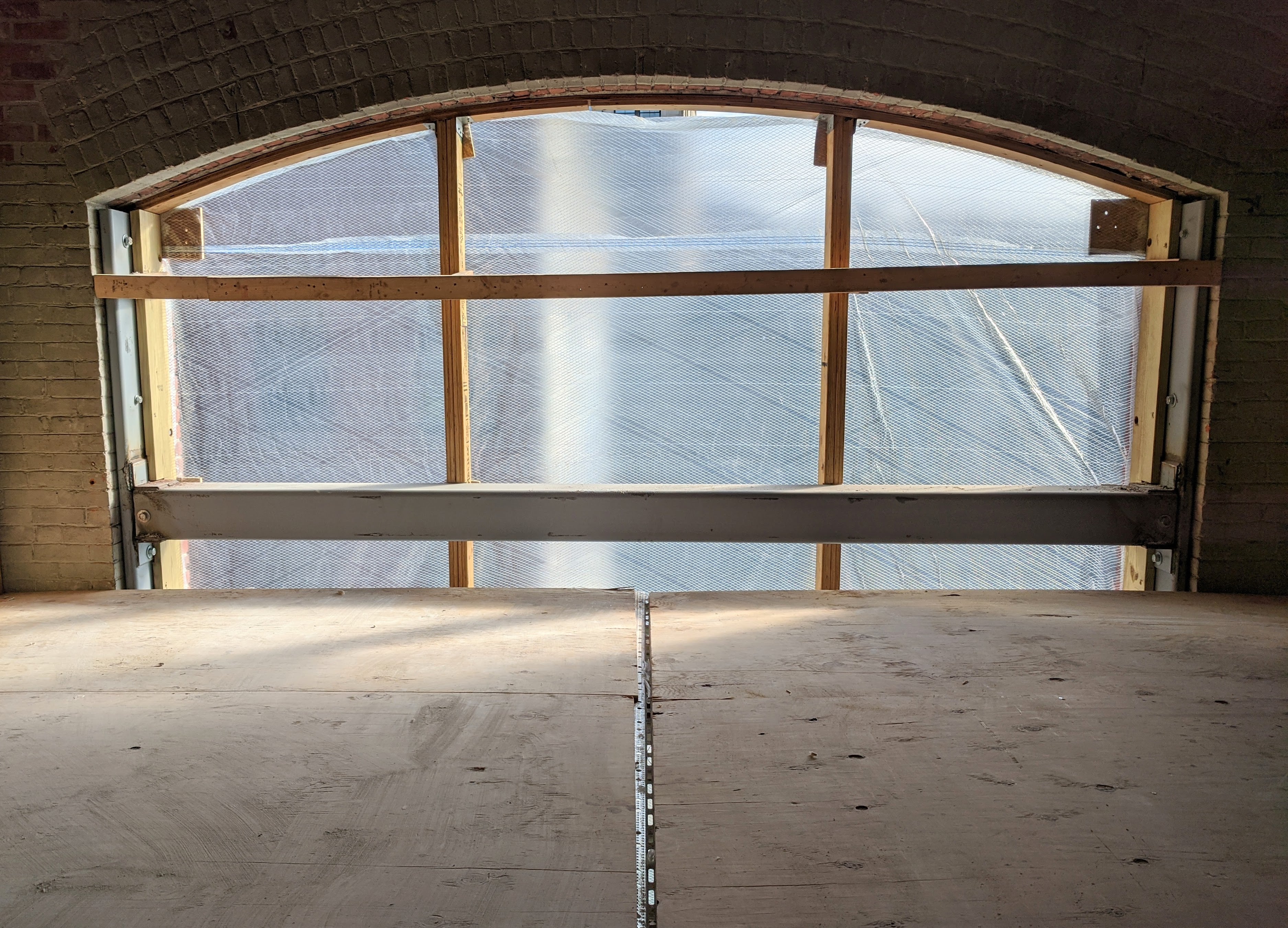 PHOTO | GRANT WELKER Chatham Lofts will include some units with 14-foot-high windows.
Menkiti died in 2019, but the family's plans for Worcester have continued, and the Menkiti Group has become a high-profile name in Worcester development.
Chatham Lofts, in a tan brick building that was initially a YWCA boarding house dating to the 1890s, is the first of what could be a series of downtown Worcester buildings that the Menkiti Group brings back to use — and to their historic architectural appearance. In addition to Chatham Lofts and the Shack's building, the firm has a five-story, 53,000-square-foot building similarly dating to the late 1800s at 542 Main St., whose office and first-floor retail space sit vacant today. Next door at 536 Main St., a building long known for its use as a pawn shop and check-cashing store, awaits a new use.
A few blocks up Main Street past the old Shack's building, Menkiti owns 204 Main St., the home of Courthouse Cafe. Like the Shack's building, a modern siding addition once covering its historical facade has been removed, with further renovation work to come.
Those other projects are in various stages of progress toward completion.
The Shack's building, including a restoration of its brick exterior, could open for a new Bank of America office by late summer or early fall. The building, which was designed by the same architect as Mechanics Hall, will recapture its former architectural glory, said Mark Rengel, the Menkiti Group's vice president of development.
"It looks like a new building," Rengel said.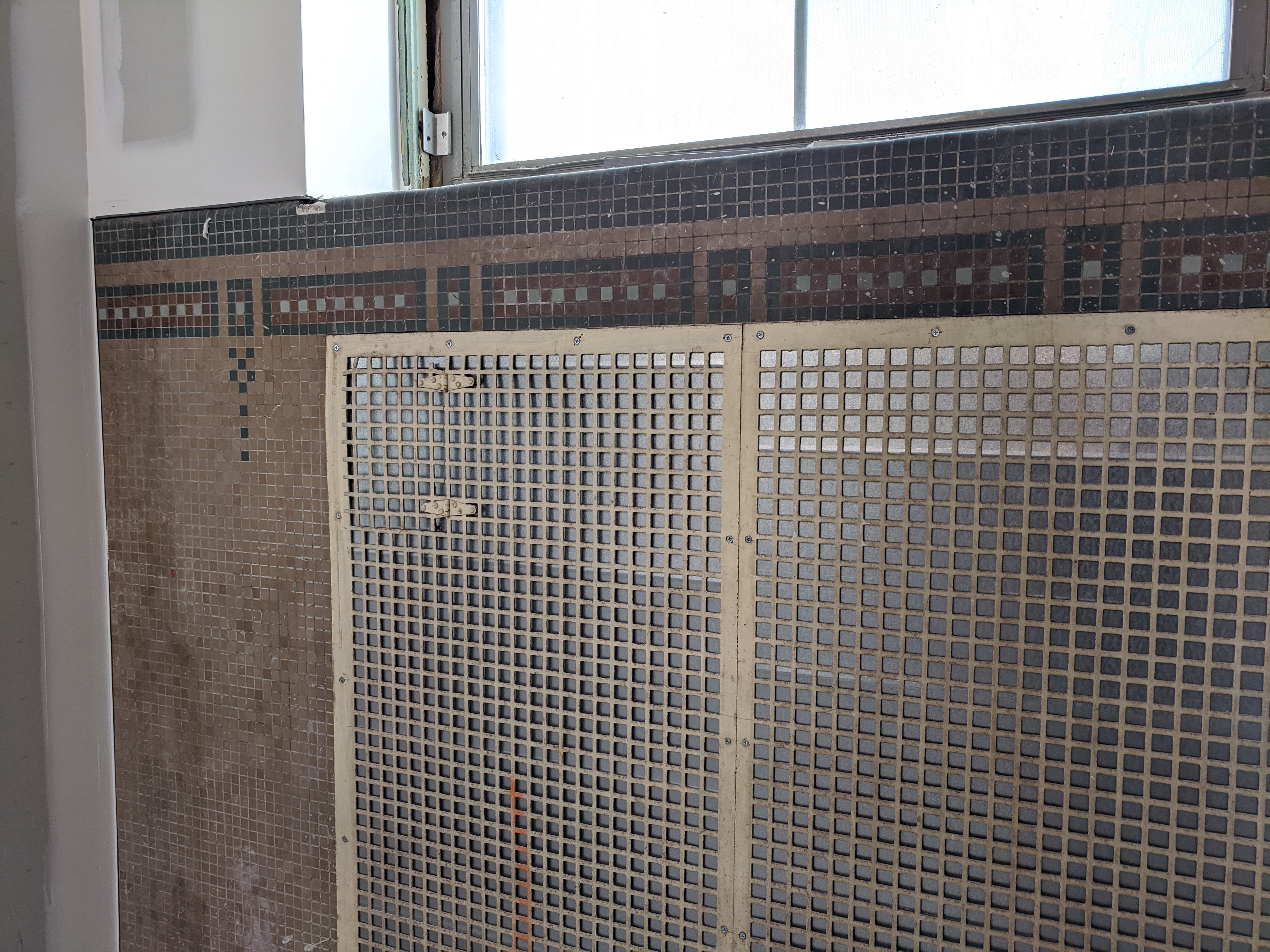 PHOTO | GRANT WELKERTile from a former indoor swimming pool has been retained to form walls in some units and along a hallway.
The glass-facade building at 536 Main St. is undergoing hazardous material abatement, with renovation work expected to begin in earnest later this year. The building is slated for first-floor commercial use and upstairs offices. Next door, 554 Main St. requires the least renovation work, and already has two proposed uses: an eatery called Center Stage Bistro and a boxing gym, which Menkiti hopes can open this year. They're slated to be joined by upper-floor offices.
The smaller building at 204 Main St., once a furniture showroom and warehouse, remains in an earlier design phase with work planned to start by the end of the year. The building is planned to include 20 residential units above the Courthouse Cafe and another retail tenant.
As for Chatham Lofts, the nearly $10-million renovation was helped by historic tax credits that discounted about a quarter of that cost, Rengel said, attributing the aid to making the project feasible. The building sat empty for most of the past decade, and its renovation has included some unique touches. Tile from an indoor swimming pool remains as part of a wall in some units, as well as part of a hallway. Arched windows that reach 14 feet in height are the focus point of 24-foot ceiling heights in duplexes built into what used to be the building's gymnasium.
Renovating such an old and complex building, which is actually several structures that date to different years, took significant work, Rengel said.
"It was fairly complex," he said. "There were a lot of hairy situations that we had to untangle."
Rents will start at roughly $1,400 for a one-bedroom unit, which can range in size from 525 feet to as much as 1,183 square feet for a duplex. A sixth-floor penthouse spans 1,466 feet, with two bedrooms and two bathrooms.